Pro Shop Information

Upcoming Events and Specials

Hav-a-Ball Trio League

2013 New Year's Eve Party




Snak Bar Information
Check out our commercial currently running at MJR Westland!
9 Pin No Tap Fridays at 7:30 p.m.
Click Here for Details
Follow @westlandbowl
Mixed Nuts League
Every other Saturday at 6:30 p.m. (Start 9/14)
Current Week Scoresheet:
Scoresheet Archive

Youth League
We are offering Youth Bowling opportunities starting the week of October 6th.
Pee Wee Bumper Bowl (ages 3-7)
Kid's Stuff (Elementary School)
Adult and Youth (1 adult/over 18 and 1 youth/under 18)
Teen Bowl (Middle school and high school teens)
Click Here for More Information
Westland Bowl Leagues
Tuesday Men's


Spartan Mixed


Friendship


Mixed Nuts


Young Adult

Youth Bowling

Open Bowling
All day and evening.
Click here for hours

| | |
| --- | --- |
| Before 5 p.m. | $2 per game |
| After 5 p.m. | $3 per game |
| Senior Rate | $1.50 per game |
| Shoe Rental | $2.25 |
Have your next event at Westland Bowl!
Brithday Parties
Charity Events
Company Parties
Fundraisers
School Outings
Class Reunions

Call (734-722-7570)
or
Email westlandbowl@yahoo.com
for more information.

We are hiring for the following positions:
There are currently no open positions.


Please print and complete this application:
Westland Bowl Employment Application

Completed applications should be mailed to:


Westland Bowl
PO Box 85356
Westland MI, 48185


or scanned and returned via e-mail to: westlandbowl@yahoo.com

Cosmic Bowling
Fridays at 9:00 p.m.
Events
Cosmic Bowling


Youth Bowling


New Years Eve


Hav-a-Ball Trio League


Young Adult League

Information
Hours and Location


Pro Shop


Snack Bar

Jeff Ward's Pro Shop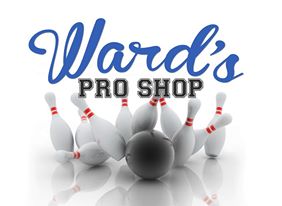 Hours of Operation

:


Monday-Wednesday: Open at 4 p.m.
Saturday: Open at 4 p.m.
Thursday, Friday and Sunday: Closed

For more information or an appointment, please call:

734-890-4369

Specials

Holiday Sales

Tumble Café & Grill
Hours of Operation

:


Open during League Bowling
Tuesday: 5:30 p.m. - 10:00 p.m.
Saturday: 5:30 p.m. - 10:00 p.m.

Click Here to View Menu
We Are Now Open !!!!
Westland Bowl

:

5940 N. Wayne Road
Westland, MI 48185
(734) 722-7570
(734) 502-7609



Hours of Operation

:

Sunday: 12 p.m.-8 p.m.
Monday-Thursday: 12 p.m.-11 p.m.
Friday and Saturday: 12 p.m.-12 a.m.



Open Bowling

:

All day and evening.
$2 per game before 5 p.m.
$3 per game after 5 p.m.
$2.25 shoe renal




View Larger Map